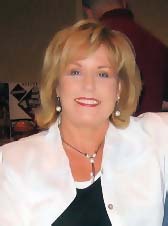 My home Seacrest Beach, Walton Co.,Florida, is located along the beautiful Emerald Coast.
My ART developed in high school and later through audited classes and art museum classes in Alabama. I treasure my instructors who inspired, pushed and encouraged me to continue to paint. I still hear that important voice saying " use your talent, study & never stop growing". I love to teach and I am encouraged and uplifted when I see artists filled with a desire to paint, to improve, to stretch beyond where they are and to use their imagination.
I paint impressionistic abstract and semi-abstract paintings. I like to use organic shapes, lines, movement, color and texture.
I work primarily with acrylic paints, acrylic gel, paste, ink and pastel crayons. I do not consider myself a collage artist but occasionally I include cheesecloth, gauze and homemade papers for texture or accent. I am inspired by the sunsets in Seagrove Beach, the sand at different times of the day, by the blue and green colors of our beautiful sky and gulf waters. I often photograph the changing shades of color across our sky and the sunsets that appear to melt into the gulf.
I love painting and hope you feel the energy and love that I have for what I do. I thank God daily for giving me a talented curious mind, and for pushing me on. My journey is not over and I will keep on painting.
EXHIBITS:
2014 April 4 – May 31, 2014 A+Art top of the Class Juried Show, Award Honorable mention
2013 April 5 – May 31, 2013 A+Art Top of the Class Juried Show
2013 Jan 25 – Mar 17 ,2013 A+Art Abstraction: "An Adventure into the Imagination"
2012 October-Dec 2012 A+ Art Juried Exhibition by Cultural Arts Alliance of Walton County, Florida
2012 April – Jan 2013 ANDRA's On The Park, Seaside Florida
2011 Nov 7 –Dec 10. 2011 "Where Color + Texture Collide", The Hidden Lantern Gallery, Rosemary
Beach, Florida
2011 Sept 26 – Oct 29 JEWELS of 30A, The Coastal Dune Lakes. juried show The Hidden Lantern Gallery, Rosemary Beach, Florida
FIND ME ONLINE:
www.facebook.com/donnelle.tuckerclark
http://artistsof30a.com/donnelle-clark/
www.instagram.com/donnellesart
GALLERY:
Donnelle's Art Studio @Seabreeze
MEMBERSHIPS:
ISAP International Society of Acrylic Painters 2014
CULTURAL ART ALLIANCE OF WALTON COUNTY, FL., WOMENS ART NETWORK ( WAN),Walton Co., Florida.
MATTIE KELLY ARTS FOUNDATION, Destin,Fl., Friends of Eden, Walton Co., Florida
CONTACT THE ARTIST
www.donnelle.com
donnelle@me.com
phone: (850) 231-1256
ARTWORK: Acrylic/Mixed Media